Jim Vincent
...Almost a year to the day after that, I bought another house, again using help from Kari and her team.

I've also had the privilege of referring the team to close friends of mine that have had the same experience as I did.

These are friendly, knowledgeable, real-people who have the same goal I did when I started working with them; finding me the right house, in the right place, for the right money.
I will continue to refer anyone I know who is looking to buy or sell a house (and even tell people who aren't quite there yet) to the Kari and the team! As I begin to search for my next rental property, there is no doubt about who will be assisting me in the process!
---
J. Robinson
"Of the swarm of Realtor's who were soliciting my business (after canceling with another realtor) The KCSells Team was the most confident & knowledgeable and wasn't aggressively desperate like the others. After six months on the market with a previous realtor, the Team recommended a desirable listing position and the house SOLD within a week of listing. I will absolutely recommend The KCSells Team and use them in the future."
---
Mr. & Mrs. Lucas
"The KCSells Team understood the market well enough to price our house properly so it SOLD faster then we expected. They were knowledgeable about the different offers we received and were able to explain them to us so we could make an informed decision."
---
Diane Knox
"You guys are fun but most of all I feel well taken care of and I'm confident that nothing will be over looked. I love you guys and you truly are the very best!"
---
Heather Hull
"This was my first time buying Real Estate and I was a little nervous, especially since I did it alone. The KCSells Team took great care of me and I actually found my condo on the first day we viewed properties! Once I found my place I didn't get nervous again because I knew I had the perfect team. I ended up closing ahead of schedule and getting the property for $10k less than its assessment value! I may have just gotten lucky, but I can only attribute the success I had to Kari & her team for their hard work! I am now a happy home owner!"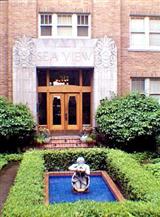 ---
Sunny Shender
"Kari did a fabulous job; she negotiated the best price & terms for me on the sale of my house. The KariAndJoe.com Team was very responsive, available and professional. I whole-heartedly encourage others to use your Team to sell or buy real estate. You guys are the best!"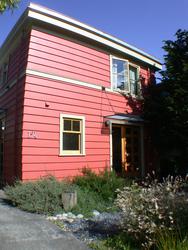 ---
Kristina Anderson
"Kari did what she said she was going to do--she marketed my house as promised, followed through with every step that needed attention, and sold my house in record time. It was easy and pain free! She knows what she's doing and delivers sage advice--and with an upbeat, personal touch, I might add."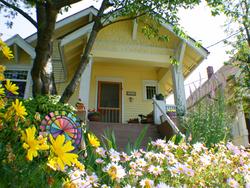 ---
Larry & Joanne Umipig
Great job!!! It's over and it's all thanks to you and your super team. Your professionalism and fabulous ideas to get our home sold worked so much better than trying to do it ourselves or the precious month wasted with another agent that had no imagination. My only regret is that we didn't use The KCSells Team FIRST!
We can't thank you enough for always keeping us in the loop & holding our hand through the whole process. Your level of communication, professionalism & effectiveness far surpassed our every expectation. Now we can enjoy our retirement. You are the stress relief team!"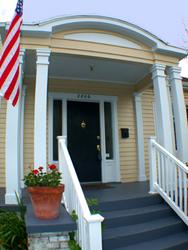 ---
Schwendtke
"The KariAndJoe.com Team were always on top of things. They were always informing us of any changes by phone and by e-mail. They are a wonderful, comfortable and professional group to work with. I would use them again to buy or sell another property."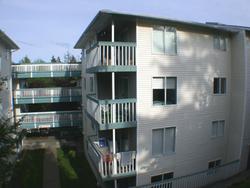 ---
Linda Monroe
"Kari has done an outstanding job facilitating the sale of my father-in-law's house in the Mount Baker area. Ms. Collins is gifted at working with the elderly and represents them in a warm, caring, professional manner. She did so gracefully, with a smile and ever cheerful, positive attitude. She did a fabulous job, and gave us extraordinary service.
Ms. Collins is an excellent real estate agent. She is knowledgeable, intelligent and understands the current trends in the market. She made a challenging experience as painless as possible and we were extremely delighted with the outcome."